We are happy to invite you to the INAUGURAL EVENT of the VIENNA EVALUATION NETWORK on January, 16 2018 AT 2PM.
TOPIC: Evaluating effectiveness of complex interventions: Challenges in using RCTs
Based on a systematic effectiveness evaluation for a school-based health promotion program for physical activity in the classroom the presentation focuses on selected major methodological challenges faced and develops suggestions for future implementation of RCT for evaluating complex interventions.
LUDWIG GRILLICH will be our guest speaker.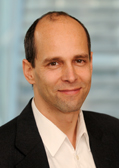 Ludwig Grillich holds a master degree in Psychology from the University of Vienna. Since 2009 he is the head of the evaluation unit at the Department for Evidence-based Medicine and Clinical Epidemiology at the University for Continuing Education (Danube University Krems). He is member of the German Association for Evaluation, his main professional interests are program evaluation, prevention research and evidence based public health.
From 2008 to 2013 he was part of the academic staff teaching public health at the FH JOANNEUM – University of Applied Sciences (Austria). From 2006 to 2008 he chaired the prevention and health promotion at the International Management Center (Krems) from and was Director of the program "Health Management" at the University of Applied Sciences (Krems).  He lectured at the Johannes Kepler University Linz, University of Vienna, and was Managing Partner of "DIEPARTNER.AT" Social- and Healthcare Management. He was part of the scientific advisory board for health promotion and disease prevention by the Federation of Austrian Social Security Institutions and part of the advisory Board of "Evidence in Health Promotion" by the national research and planning institute for health care (Gesundheit Österreich GmbH). For more information on Mr Grillich's academic work please visit https://www.donau-uni.ac.at/de/universitaet/whois/12915/index.php
The presentation will last about 30 minutes. Thereafter the participants will have about 30 to 45 minutes to ask questions, discuss the topic, and exchange experiences. For anyone interested we can continue our conversation in a café nearby.
WHERE: The venue is Berggasse 17/3, the third-floor conference room of the European Centre for Welfare Policy and Research. You cross the court and find the entrance right in front of you.
WHEN: 16 January 2018, 2 to 3.15pm