The 15th Event of the Vienna Evaluation Network took place virtually on Thursday, October 1, 2020, 4-5.30pm
Topic: Sustaining All of our Hard Work: Plan, implement, monitor and evaluate for a sustainable exit from the start. 
by guest speaker Jindra Cekan/ova, PhD (valuing voices)
View the video recording here
View or download the slides (PDF): VEN_2020_Jindra_Cekan_SustainingOurHardWork
At the end of 2019 the UN's OECD DAC updated the definitions of its 5 evaluation criteria for development projects (http://www.oecd.org/dac/evaluation/revised-evaluation-criteria-dec-2019.pdf), the first time in nearly 20 years. Among them is the definition of sustainability:
"Sustainability is the extent to which the net benefits of the intervention continue or are likely to continue… Which includes the capacity of the systems needed to sustain net benefits… continuing over the long term."
Ex-post project evaluations look for proof of sustained outcomes and impacts of activities, which were assumed during the project life. Such evaluations of our development projects (return 2 to 20 years after donors have ended their support) sadly are done less than 1% of the time in global development. Drawing on this rare evidence as well as on sustainable exit literature, this presentation provides guidance about planning, implementation, M&E, etc.
Jindra Cekan/ova will share a checklist with resources to Fund, Design, Implement, Monitor and Evaluate for the Sustainable Development that we promise our stakeholders. It covers resources, capacities, partnerships, benchmarking, and much more. Please join her for a presentation and lively discussion at VEN on 1 October, 2020.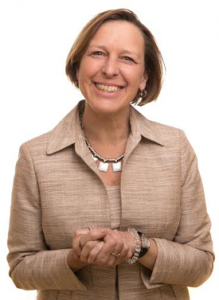 Jindra Monique Cekan/ova, Ph.D.has 32 years of experience in international development, using participatory methods to learn from villagers and ministers in 27 countries. She has worked for non-profits  (The Red Cross, Catholic Relief Services, Mercy Corps, CARE), funders (USAID and the Bill and Melinda Gates Foundation) and for-profits (MSI, Coopers & Lybrand, Price Waterhouse, and Salomon Brothers).  Dr Cekan/ova focuses on ex-post-project evaluation and what it can teach about sustained impacts, using Sustained and Emerging Impacts Evaluations at www.ValuingVoices.com. She also co-founded an initiative to bridge the social innovation needs of the non-profit sector with new funding sources from impact investing while helping investors use M&E to document actual impact: www.ImpactGuild.org.
She is an international political economist and has studied and taught at The Fletcher School of Law & Diplomacy at Tufts University and Harvard University, was a research fellow at UK's University of Cambridge and a Pew Charitable Trust fellow in Mali.  She is a dual US-Czech citizen, a mother of two and supports giraffe conservation. Contact: Jindra@ValuingVoices.com
WHEN: Thursday, October 1, 2020, 4-5.30pm
WHERE: The venue was ONLINE.
This event was organised with the support of the European Centre for Social Welfare Policy and Research.
The event started with a presentation by the guest speaker. During the presentation, participants posed questions and comments in the chat function. After the presentation, participants could also ask questions.