The 15th Event of the Vienna Evaluation Network will take place on Thursday, October 1, 2020, 4-5.30pm
Topic: Sustaining All of our Hard Work: Plan, implement, monitor and evaluate for a sustainable exit from the start. 
by guest speaker Jindra Cekan/ova, PhD (valuing voices)

To ensure physical distancing, we will host the meeting ONLINE. 
Please register in advance for this meeting here:
After registering, you will receive a confirmation email containing information about joining the meeting.
---
At the end of 2019 the UN's OECD DAC updated the definitions of its 5 evaluation criteria for development projects (http://www.oecd.org/dac/evaluation/revised-evaluation-criteria-dec-2019.pdf), the first time in nearly 20 years. Among them is the definition of sustainability:
"Sustainability is the extent to which the net benefits of the intervention continue or are likely to continue… Which includes the capacity of the systems needed to sustain net benefits… continuing over the long term."
Ex-post project evaluations look for proof of sustained outcomes and impacts of activities, which were assumed during the project life. Such evaluations of our development projects (return 2 to 20 years after donors have ended their support) sadly are done less than 1% of the time in global development. Drawing on this rare evidence as well as on sustainable exit literature, this presentation provides guidance about planning, implementation, M&E, etc. 
Jindra Cekan/ova will share a checklist with resources to Fund, Design, Implement, Monitor and Evaluate for the Sustainable Development that we promise our stakeholders. It covers resources, capacities, partnerships, benchmarking, and much more. Please join her for a presentation and lively discussion at VEN on 1 October, 2020.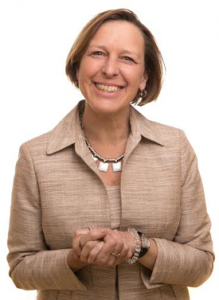 Jindra Monique Cekan/ova, Ph.D.has 32 years of experience in international development, using participatory methods to learn from villagers and ministers in 27 countries. She has worked for non-profits  (The Red Cross, Catholic Relief Services, Mercy Corps, CARE), funders (USAID and the Bill and Melinda Gates Foundation) and for-profits (MSI, Coopers & Lybrand, Price Waterhouse, and Salomon Brothers).  Dr Cekan/ova focuses on ex-post-project evaluation and what it can teach about sustained impacts, using Sustained and Emerging Impacts Evaluations at www.ValuingVoices.com. She also co-founded an initiative to bridge the social innovation needs of the non-profit sector with new funding sources from impact investing while helping investors use M&E to document actual impact: www.ImpactGuild.org.
She is an international political economist and has studied and taught at The Fletcher School of Law & Diplomacy at Tufts University and Harvard University, was a research fellow at UK's University of Cambridge and a Pew Charitable Trust fellow in Mali.  She is a dual US-Czech citizen, a mother of two and supports giraffe conservation. Contact: Jindra@ValuingVoices.com
WHEN: Thursday, October 1, 2020, 4-5.30pm
WHERE: The venue will be ONLINE. See above for information to register.
The event starts with a presentation by the guest speaker. During the presentation, participants can pose questions and comments in the chat function. After the presentation, participants can also ask questions.
---
SAVE THE DATE for future VEN events!
16th VEN EVENT
November 26,2020
Methodological and practical insights into the participatory development of a MEL system: A case study on tracking social outcomes in Ferrero's hazelnut value chain
by guest speaker Alice Schmidt (Global Health & Sustainability Expert)
Potential guest speakers who are interested in presenting in Spring 2021 (dates yet to be defined) may approach us with a short outline of the topic at viennaevaluationnetwork@gmail.com
---
PAST EVENTS
14th VEN Event
May 20, 2020, 4-5.30pm
Attributing development impact: lessons from action research with the Qualitative Impact Protocol
by guest speaker James Copestake (Bath University, UK)
View or download the slides (PDF): Copestake_QuIP_presentation_VEN_7May2020
13th VEN Event
February 20, 2020, 4-5.30pm
Meta-Evaluation: What is it, what is it good for, and how can it be done?
by guest speaker Thomas Vogel (HORIZONT3000)
View or download foto protocoll (PDF): VEN_MetaEvaluation_Vogel_FotoProtokoll
12th VEN Event
November 21, 2019 at 4-5.30pm.
Researching children: Implications of a special population
by guest speakers Susanne Vogl (University of Vienna)
View or download the slides (PDF): Vogl Researching children_VENSlides_2019
11th VEN Event
October 3, 2019 at 4-5.30pm.
Evaluation culture: What is needed? What is possible?
by guest speakers Katharina Warta & Klaus Schuch (fteval)
View or download the slides (PDF): Schuch&Warta_FTEVAL_VENSlides_3Oct2019 & FTEVAL_Standards_VENSlides_3Oct2019
10th VEN Event
June 17, 2019 at 4-5.30pm.
Social impact evaluation: Measuring the social impact of alternative child care and family strengthening services
by guest speaker Rosalind Willi (SOS Children's Villages)
View or download the slides (PDF): Willi_SocialImpactEvaluation_VENSlides_17Jun2019
9th VEN Event
April 11, 2019 at 4-5.30pm.
Mixed Methods in Evaluation
by guest speaker Kate Winter (Kate Winter Evaluation)
View or download the slides (PDF): Winter_MixedMethods_VENSlides_11April2019
8th VEN Event
January 23, 2019 at 4-5.30pm.
Gender Mainstreaming in Evaluation
by guest speaker Angela Wroblewski (Institute for Advanced Studies)
View or download the slides (PDF): Wroblewski_VENSlides_23Jan2019
7th VEN Event
November 14, 2018, 4-5.30pm
Learning from Evaluations?
by guest speaker Astrid Ganterer (Austrian Development Agency)
View or download the moderation cards
6th VEN Event
October 22, 2018, 4-5.30pm
Transferring evaluation results for evidence-based decision making in other contexts
by guest speaker Christian Boehler
View or download the slides (PDF): Boehler_VENSlides_22Oct2018
5th VEN Event
September 25, 2018, 4-5.30pm
Mainstreaming "Value For Money" in Development and Humanitarian Programming
by guest speaker Darko Petrovic
View or download the slides (PDF): Petrovic_VENSlides_25Sep2018
4th VEN Event
June 13, 2018, 3-4.30pm
The Role of Programme Theories in Evaluation
By guest speakers Karin Kohlweg and Lisa Ringhofer
View or download the slides (PDF): Kohlweg_Ringhofer_Slides_13June2018
3rd VEN Event
May 9, 2018, 3-4.30pm
Evaluating Advocacy and Communication: Challenges and Solutions
by guest speaker Glenn O'Neil
View or download the slides (PDF): ONeil_Slides_9May2018

2nd VEN Event
April 12, 2018, 3-4.30pm
What is "Evaluation"? Discussing the Fundamentals
by guest speaker Alfred Uhl
Inaugural VEN Event
January 16, 2018, 2-3.30pm
Evaluating effectiveness of complex interventions: Challenges in using RCTs
by guest speaker Ludwig Grillich