The 14th Event of the Vienna Evaluation Network took place VIRTUALLY on Thursday, May 7, 2020, 4-5.30pm
Topic: Attributing development impact: lessons from action research with the Qualitative Impact Protocol (QuIP)
by guest speaker James Copestake (Bath University, UK)
View or download the slides (PDF): Copestake_QuIP_presentation_VEN_7May2020
How do we know whether public interventions are achieving their intended purpose? Impact assessment is a necessary condition for evidence based action but evaluators struggle to do it effectively, particularly in complex and fast changing contexts. This seminar will explore this tension in relation to international development practice by reflecting on action research designing and using a qualitative impact protocol – the 'QuIP' – which aims to be flexible, credible and cost-effective. Drawing on examples of its use from Mexico to India via Mozambique and the UK the presenter will explore ways of addressing confirmation bias,  cherry picking, qualitative data analysis and re-docking problems. The seminar draws on "Attributing Development Impact", available as a free e-book at bit.ly/QuIP-OA.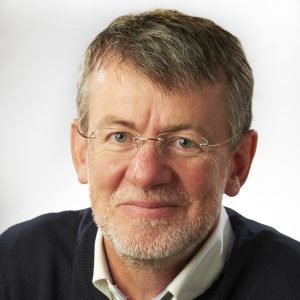 James Copestake is Professor of International Development at the University of Bath in the UK, and has a particular interest in development finance and how it is evaluated. In addition to impact evaluation methodology his recent research and publications have explored contested perceptions of wellbeing in Peru, financial inclusion in India, the relationship between social policy and development studies and harmonization of social assistance programmes.
WHEN: Thursday,  May 7, 2019, 4-5.30pm
WHERE: Virtual event
VEN events generally start with a presentation by the guest speaker. Thereafter, the participants have time to ask questions, discuss the topic, and exchange experiences, followed by informal networking and conversations.